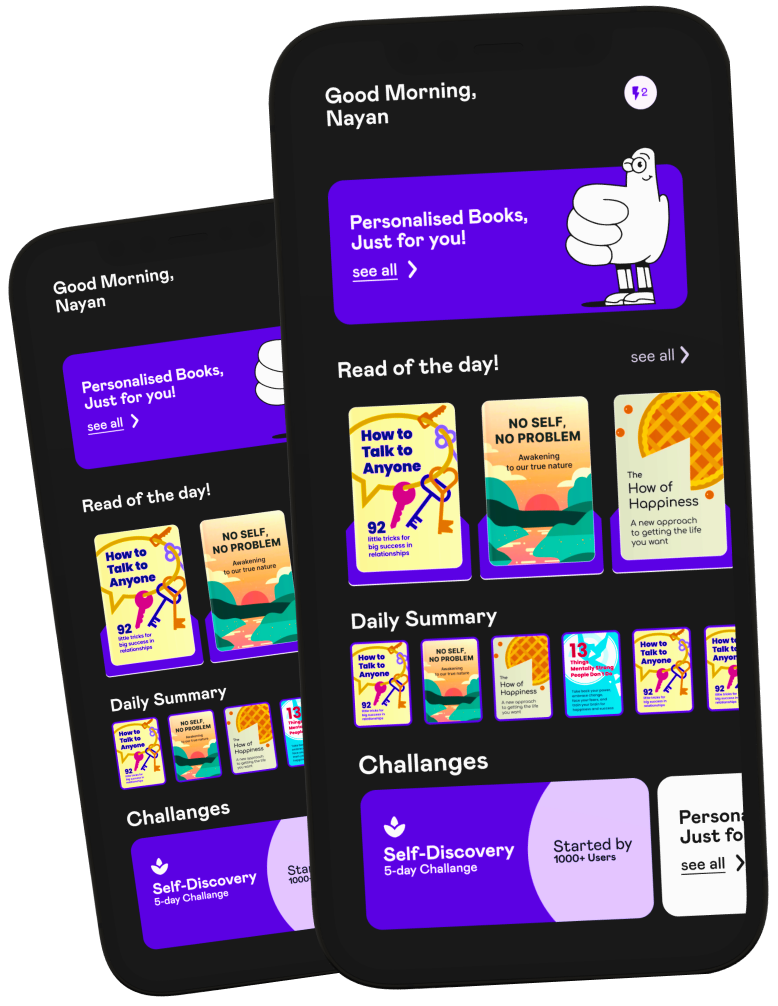 Enjoy your self-development with the Wizdom book summary app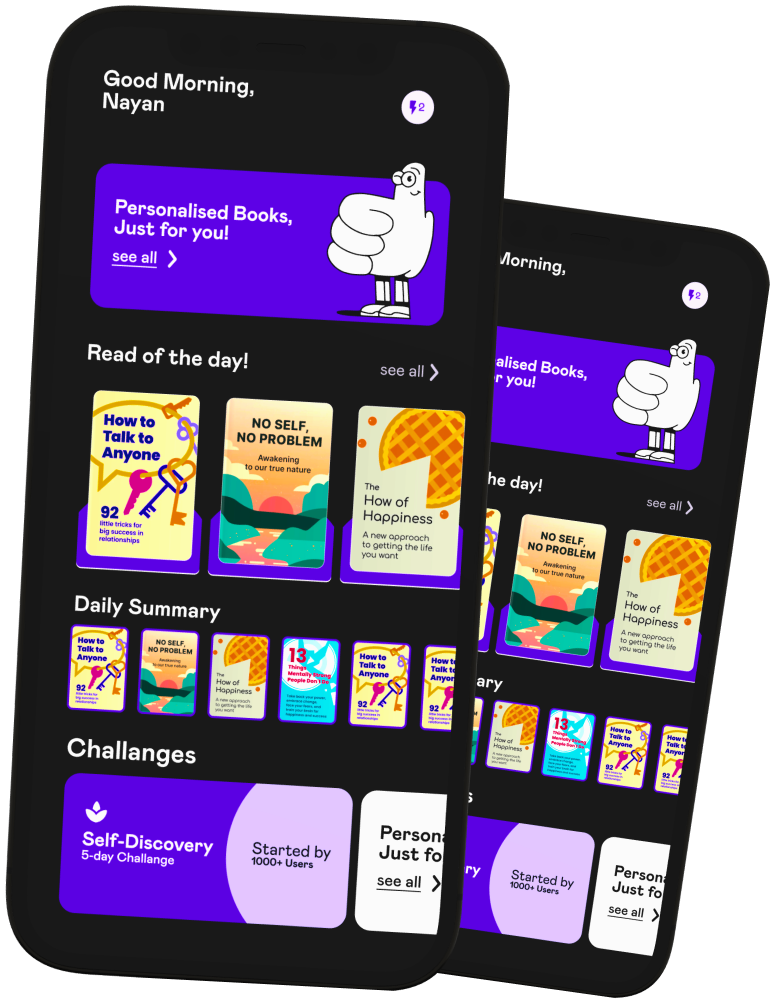 We read the best books, highlight key ideas and insights, create summaries and visual narratives for you
You can read, listen and watch at the same time without the Internet connection
Set your reading goals and accept a personalized challenge
Set your goal and start your self-growth journey
A small river named Duden flows by their place and supplies it with the necessary regelialia. It is a paradise
Personalise Your reading choices
We read the best books, highlight key ideas and insights, create summaries and visual narratives for you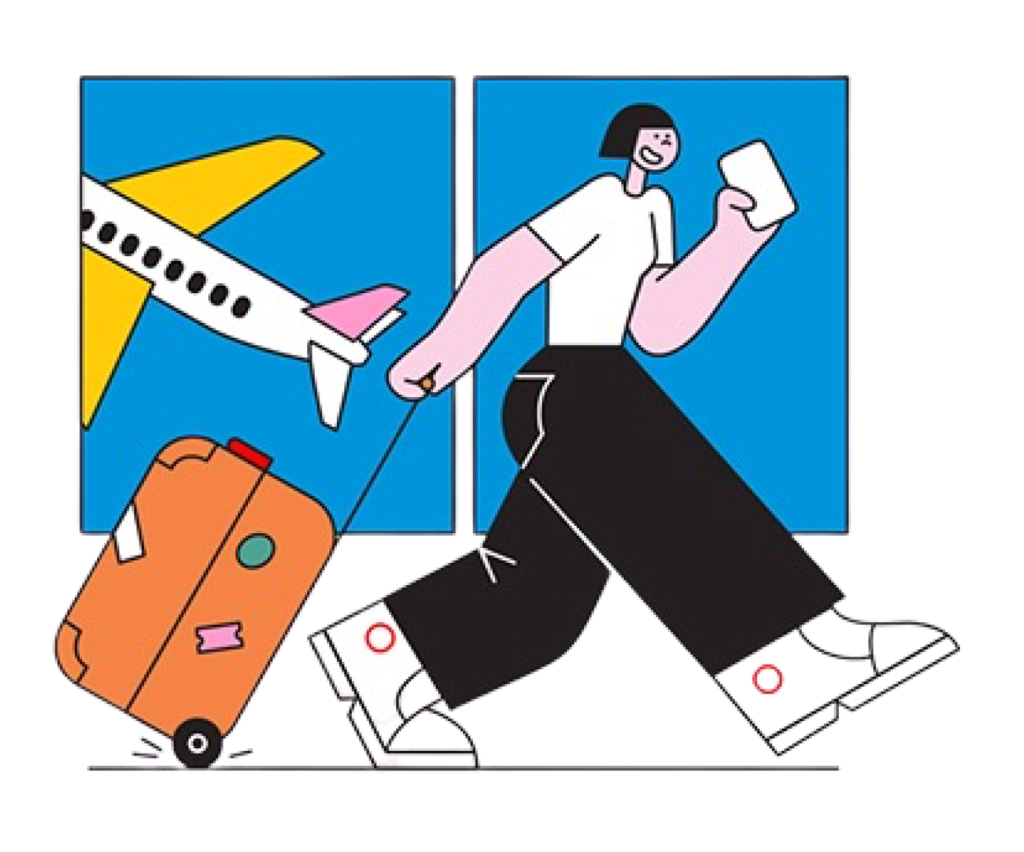 Bite-Sized Books for your Busy life
We read the best books, highlight key ideas and insights, create summaries and visual narratives for you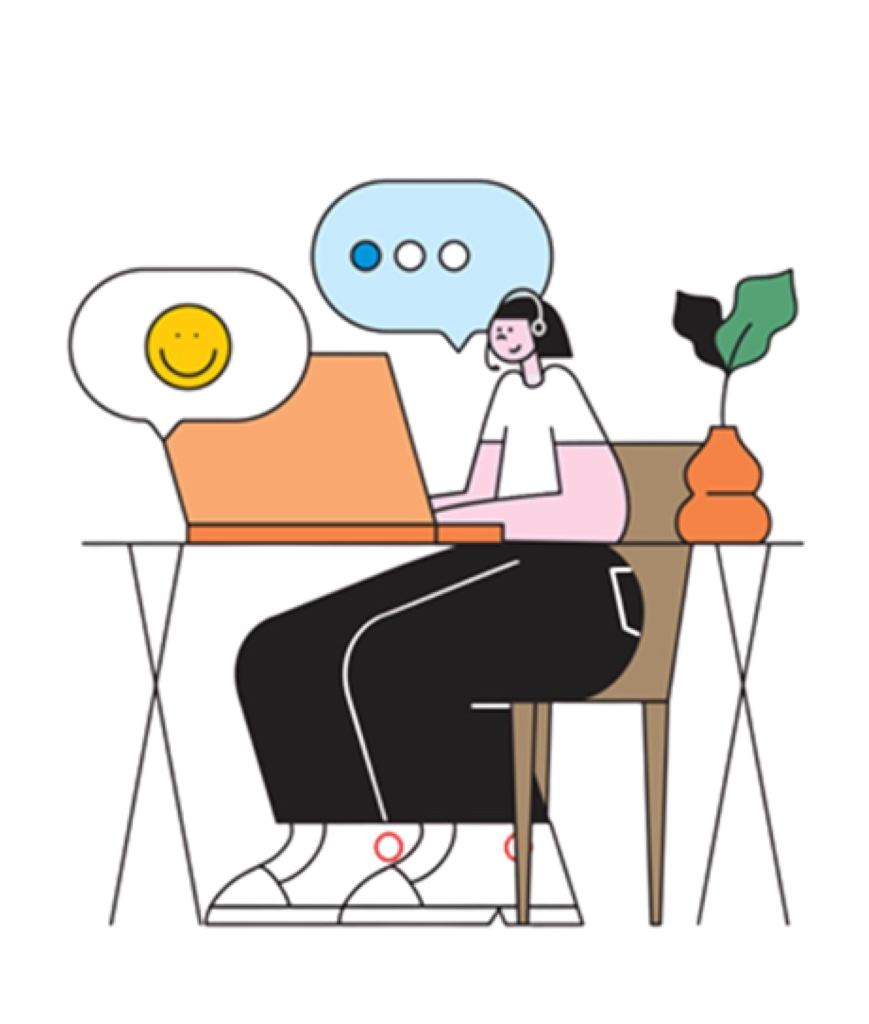 Your Favourite books, on the Go!
We read the best books, highlight key ideas and insights, create summaries and visual narratives for you
Let's check how many titles you can finish in a month with Wizdom! Tell us how much time you'd like to spend on reading:
All
Biography
Drama
Fiction
History
Non fiction
Novel
Psychology
Romance
Stay motivated with inspirational achievements and feel proud of yourself whenever you make another step towards your goal
Track you
progress
& get insights
Stay on track with your goals and enjoy the process of self-development
Perceive your growth as a process. find just 15 minutes per day to make reading your brand new habit!
Join 20+ million learners around the World
The simple path to your Team Growth
Make it accessible for your team to boost their skills in a fun and easy way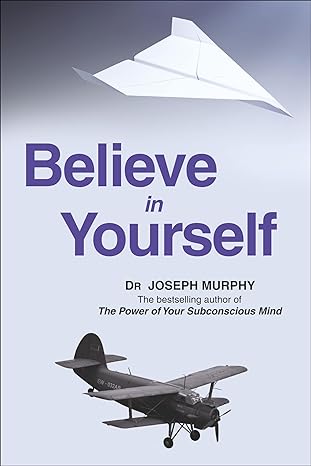 Recognize your strengths and accomplishments. Take some time to reflect on your past successes and identify your unique talents and abilities. This will help you build confidence and believe in your potential.

Challenge negative self-talk and replace it with positive affirmations. When you catch yourself thinking negative thoughts about yourself, challenge their validity and replace them with more positive and empowering affirmations.

Set realistic goals and take action. Break down your larger goals into smaller, more manageable steps. This will make them seem less daunting and help you stay motivated as you work towards achieving them.

Embrace failure as a learning opportunity. Don't let setbacks derail your progress. Instead, view them as opportunities to learn from your mistakes and grow as a person.

Practice self-compassion. Be kind to yourself and accept your imperfections. Forgive yourself for your mistakes and treat yourself with the same respect and care that you would extend to others.

Surround yourself with supportive people. Choose to spend time with people who believe in you and encourage you to pursue your dreams. Their positivity can have a contagious effect on your own self-belief.

Celebrate your victories. Take the time to acknowledge and celebrate your accomplishments, no matter how small they may seem. This will help you reinforce your belief in your abilities and stay motivated to keep moving forward.

Never give up on yourself. Believe in yourself even when others doubt you. Persistence and determination are key to achieving your goals.